Satellite Dish Installers
Skyscope Satellite
Over 4000 digital channels available in English, Spanish, French, Italian, Arabic, German, Greek, Thai, Turkish and many more!
Satellite Systems supplied, installed and maintained
Motorised Systems supplied, installed and maintained
Sport T.V. for pubs/clubs etc.
Free To Air digital systems
Foreign Channel official subscription cards
SKY Digital Systems installed and repaired
Multi Point Systems watch T.V., satellite in other rooms
Communal Systems Apartments, pubs, clubs, hotels, schools, etc
All work undertaken by trained engineers.
For further advice or enquiries call or Email
Tel: 07973 330480  Email: sales@skyscope.co.uk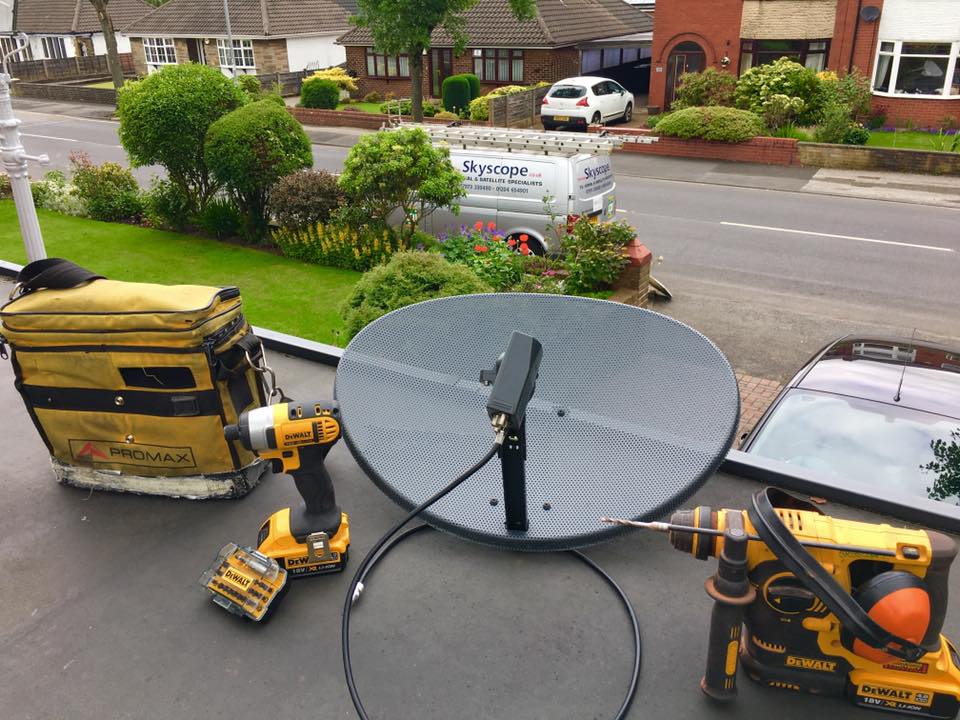 Interested?
If you have any questions about our products or services please don't hesitate to contact us.
Contact Us